Marine Performance Engine Parts
High Power demands High Performance…and Argo Performance Parts deliver both! All of our high performance parts begin as a single block of high quality premium steel. We then maticulously machine them, heat-treat them, hone them and finish them to perfection. Argo Performance Parts are of world class quality and have been proven time and time again on the road, race track and on the water.
So if your need is for speed….take a look at our products below and see how ARGO Performance Parts will make it Last and make it go Fast!
Conrods
Gear Boxes
FlyWheels Intake Manifolds
Engine Blocks Heads
Fastners Bearings
Seals Props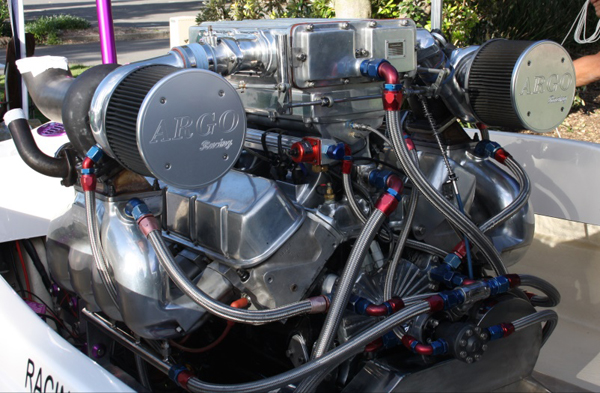 To complement this we are agents and stockist of A.R.P Fasteners, the world leader in fastening products.
Our latest addition is a high performance Hi Flow Intake Manifold to suit the LS1 Chev engine, look for this real soon. We make intercooler cores to suit your design. Need a lighter yet stronger flywheel? Then we can manufacture to your need. Stay tuned for further updates as we are always on the job of providing the better part.Contact Argorace for your next performance part.